Convention Overview & Registration
Registration Information
Convention Information
Schedule Information
View the complete schedule of speakers, exhibitor showcases and events.
Speakers
Find out about the outstanding speakers scheduled for this year's convention.
Contests & Drawings
CORAL C. GOSNELL, CPE AEA Memorial Membership
When you register for the Convention your name will be entered in a drawing to win ONE FREE AEA MEMBERSHIP FOR 2018!
Drawing will be held on Sunday, October 29th
Winner must be present.
AEA BINGO Contest
WIN A $25 GIFT CERTIFICATE TOWARDS ANY AEA PURCHASE
(AEA booth, dues, 2018 convention, etc.)
Here's How to Enter: Bring your BINGO card to each exhibitor. Introduce yourself and get a sticker for the card. Once you have all the exhibitor stickers, drop the card into the box provided at the AEA Ways and Means booth. Please avoid asking for stickers while the exhibitor is busy with another electrologist. There will be time to meet each exhibitor.
Annual Meeting/Drawing
Attend the annual meeting. Hear what's happening and learn what the exhibitors have to offer. A special drawing will be held at this time. Be present when an AEA electrologist is presented with the Gold-Probe Award.
General Drawings
Win prizes donated by our exhibitors.
Accommodations & Room Rates
Booking Information
For hotel reservations call: 877-313-6645
You MUST identify yourselves as Group Code AEA107 to receive the negotiated discounts below.
All cancellations must be 72 hours in advance of the scheduled arrival date.
Book Hotel Online
Negotiated Amenities & Discounts
When Using Group Code AEA107
Daily resort fee waived
Parking reduced to $18/night
Daytime event parking available at reduced rates:
- $5 up to 3 hours
- $8 for 3-6 hours
- $12 for 6-18 hours
- $36 for 18+ hours
Unlimited internet access in guest room
Unlimited local and 1-800 phone calls
24-hour access to the fitness center
Tennis court access
Need A Roomshare?
If any one is interested in sharing a room please email Rochelle Freeman, CPE: 4newimage@gmail.com
Transportation
Transportation to and from the hotel is available via Super Shuttle, Yellow Cab, Uber or Lyft.
About The Venue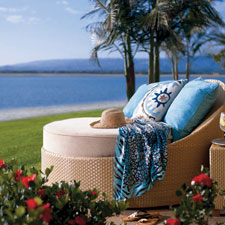 Hilton San Diego Resort & Spa on Mission Bay offers a variety of options for you to enjoy - from spa treatments and tennis to sailing and splashing around the pool, they have it all! With romantic palms and perfect sandy bayfronts, this bayside hotel retreat is complete with waterfront dining options, state-of-the-art event space, a spa and fitness center, and beautiful resort guest rooms. Join us for dive-in movies by the pool and s'more making in the fire pits on the bay. Wherever your inspiration comes from, the Hilton San Diego, California resort and spa is your destination retreat.
Copyright © 2017 American Electrology Association. All rights reserved.